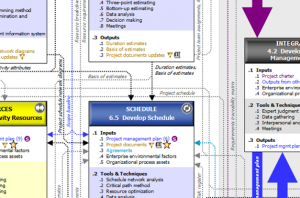 PM Process Flow poster
available sizes:
THE POSTER IS NO LONGER AVAILABLE
Companion Documents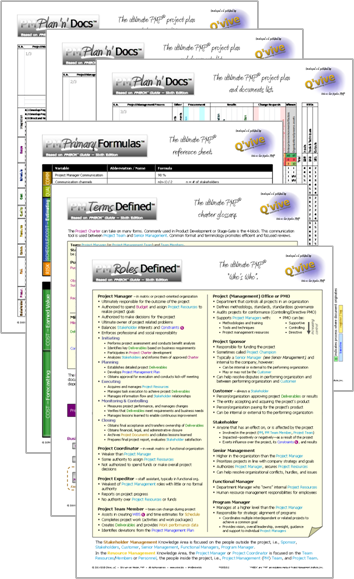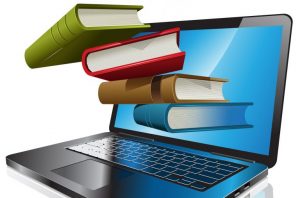 Resources
Exam Handbooks
Exam Content Outlines
PMP Examination Content Outline 2019 (for exams taken after January 1, 2021)
Exam Prep websites
Exam prep websites
http://www.deepfriedbrainpmp.com
http://pmstudy.com/examtips.asp
https://www.project-management-prepcast.com/how-to-get-pmp-certification
Websites with free PMP® Exam questions
http://www.oliverlehmann.com/pmp-self-test/100-free-questions.htm
https://www.project-management-prepcast.com/free/pmp-exam
http://nanacast.com/vp/10002461/490529/20501/
https://www.simplilearn.com/pmp-exam-prep-free-practice-test
http://www.oliverlehmann.com/contents/free-downloads/175_PMP_Sample_Questions.pdf
http://edwel.com/Free-Resources/PMP-Certification-Practice-Exam.aspx
http://www.pmstudy.com/PMP-Exam-Resources/freeSimulatedTest.asp
https://www.greycampus.com/opencampus/project-management-professional/practise-exams
https://www.preparepm.com/mock1.html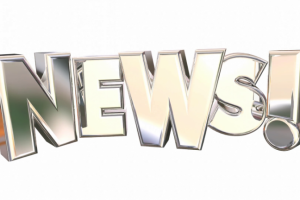 Updates
Project Management Institute
The PMP Exam is now online

https://www.pmi.org/certifications/types/project-management-pmp/exam-prep/online
In addition to the above link, which includes a FAQ section, refer to the most recent PMP Handbook for complete PMP Examination information (p.15).
Take note of the following changes:
Instead of paper and pen you will have to use an online "whiteboard"
There is an optional 5 minute tutorial preceding the exam, which can be used to make notes and do a "memory dump" off the clock

The exam is split up in two equal parts of 120 min and 100 questions with a 10 min break in between

Once your break has begun, you will NOT be able to go back into the first part
Regarding Pearson VUE online proctoring:
Download the OnVUE online proctoring software in advance
System test before the exam using the software

You are required to present a current , government-issued ID

The name in your PMP exam application must match the name on your ID
The Proctor will scan your room and check for books, notepads, notes, papers, pens/pencils, etc
You are not allowed to wear long sleeves, watch, or any devices
The PMP® Exam change (previously announced for December 16, 2019 – then July 1, 2020) is POSTPONED to January 2, 2021
Summary of the upcoming PMP exam changes
The domains will change from process groups (Initiating, Planning, Executing, Monitoring & Controlling, Closing) to People (42%), Process (50%), and Business Environment (8%). Within these new domains, the questions will be based on Tasks (what Project Managers do) and Enablers (actions needed to accomplish the tasks).

Nearly 50% of the examination will represent predictive project management approaches and the remaining 50% will represent agile or hybrid approaches.

New question types are introduced: Drag & drop and selection of correct matching graphical representation (graph or chart) to the given scenario or vice versa.
"PMI is committed to the safety and well-being of our global community, which is why we have a designated Crisis Task Force that is continuously monitoring the situation arising from coronavirus (COVID-19) daily.
We are taking additional steps to make this time easier for our community. As a result, we have decided to extend access to the current PMP exam until 31 December 2020, and postpone the launch of the new exam until 2 January 2021.This postponement will provide candidates with additional time and access to training resources to help them prepare and sit for the exam confidently.
Please bookmark this page, and check back for any updates regarding the exam change.
If you have already scheduled your exam, or plan to do so in the near future, please consult our COVID-19 page for the latest updates and guidance. If you have additional questions or need assistance, please contact Customer Care. "
Every 3-5 years, PMI® conducts research to understand how the profession has progressed, the impact of emerging trends, and how the responsibilities of project managers have changed. The last round of this research was conducted in 2015 and resulted in the current PMP Exam Content Outline .
Subject matter experts from leading organizations around the world are currently working with PMI® to define the PMP® of the future. As a result of this research the new PMP® Exam Content Outline was published in June of 2019, and on January 2, 2021, this new outline will lead to an updated PMP® exam. The last day to take the current exam is December 31, 2021. DO NOT wait until the last couple of weeks to try and schedule your exam. Plan well ahead of time!
Here's the link to the information about this exam change on PMI's website.
Refer to the May 2019/January 2021 Exam Content Outline for exams taken after Jan 1, 2021
The Outline is organized by Domains, Tasks, and Enablers

Exam will focus on three new domains: People, Process, and Business Environment

About half of the examination will represent predictive project management approaches and the other half will represent agile or hybrid approaches

Content that spans the value spectrum, including predictive, agile and hybrid approaches, will be included across the three exam domains

Knowledge and Skills (previously listed for each domain or process group) is replaced by Enablers for each Task statement within each of the three domains
What PMI has not shared yet, is the percentage of the exam that is affected by this change (in 2015 this was 25%), and if there will be a period (some 4-6 weeks) during which exam scores will be withheld while the scoring models are being recalibrated.
Here's an interesting statement from PMI about the upcoming PMBOK® Guide–7th Edition: "We will not be updating the PMP exam after the release of the PMBOK® Guide–7th Edition. Since both the PMP exam and the PMBOK® Guide use updated and accurate terms already used by project managers in the field, there is not a need to update the exam after the PMBOK® Guide is updated." This is unprecedented and underscores the magnitude of this change, as well as the fact that the PMP exam is (and always has been) based on the PMP Exam Content Outline, as is the PMBOK edition following the updated PMP Exam Content Outline.
The July 2019 edition of PMI Today contains an article about the Upcoming Certification Changes.
Here is PMI's comparison between the 2015 and 2019 PMP Exam Content Outline: 2019 PMP® Exam Content Crossover Map.
The 5 major changes according to projectmanagement.plus
Current PMI Standards and Guides Projects has the most up to date news including FAQs about PMBOK 7, and has this to say about the release date: "We are planning for a 2021 release but are unable to provide a final date."
"PMI", "PMBOK", "CAPM", and "PMP" are registered marks of Project Management Institute, Inc.